Summary
Completed in 2001, GREAT DAY IN HAVANA chronicles this famous Cuban City in the 1990's through the perspectives of eleven artists and their music, movies, dance, paintings, sculpture, poetry, and performance art. This is a documentary that uncovers the human landscape of Havana exploring the politics, culture and daily life of contemporary Cuba. The artists proudly display their city, the crumbling buildings contrasting with the vibrant people and their art.
Featuring musical performances by folk-rock singer Carlos Varela, the Afro-Cuba jazz fusion band Síntesis, traditional son guitarist Compay Segundo, and the salsa super-stars Los Van Van and Isaac Delgado, the film also includes new music from Equis Alfonso, the chamber orchestra Camerata Romeu and jazz pianist Ernan Lopez Nussa.
In a candid and critical voice the artists of Havana, from internationally renowned actor Jorge Perugorria to provocative performance artist Tania Bruguera, share here their enthusiasm and frustration with this enigmatic city. Visual artists Pedro Pulido Gonzalez, Asela Diaz, Israel del Monte, filmmaker Elio Ruiz, choreographer Narciso Medina and poet Eloy "El Ambia" Machado all bring us a unique glimpse of their barrio. And though they travel the world as cultural ambassadors, they are always Habaneros, tied to their city with pride and passion.
Premiering at the Santa Barbara International Film Festival, the Montreal World Film Festival, and The Hampton's Film Festival, GREAT DAY IN HAVANA was also honored as Best Documentary at the Fort Lauderdale International Film Festival and the Latino Film Festival – San Francisco Bay Area.
"Filmmakers Schag and Stoll have created a love song to the Havana people and the barrios of their city." - Betsy Cramer, SBIFF
Running Time: 73 minutes
Featured Artists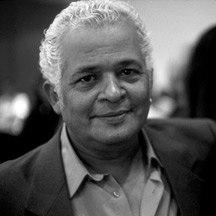 Carlos Alfonso
Musician, Composer
A former member of the Cuban jazz ensemble "Irakere" with Chucho Valdes, Carlos founded "Grupo Sintesis" with his wife Ele Valdes in 1989. They tour internationally on a regular basis, but enjoy time at home in Havana with their family.
https://www.facebook.com/sintesisdecuba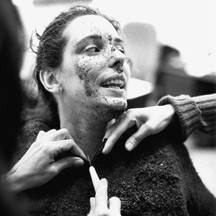 Tania Bruguera
Performance Artist, Mixed Media
A bold innovator in performance art: in 1995 Tania converted her Havana apartment into a performance piece. A 1998 Guggenheim Fellow and graduate of the Art Institute of Chicago, when not traveling, Tania lives and works in Havana.
http://www.taniabruguera.com/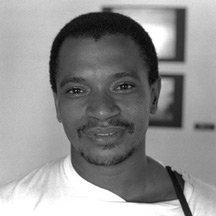 Israel del Monte
Painter, Graphic Artist Israel was the first artist that we met in 1991 at the Festival International del Nuevo Cine Latinoamericano. He is a graphic artist and painter, whose theme of sacrifice is often expressed by the artists of his generation. Israel was among the artists who sold their art, independent of galleries, in the Plaza at the Cathedral in Old Havana. They began by selling commercial work to tourists but the market developed into an opportunity for exposure of their more personal art toforeign galleries and art promoters. He is currently living and painting in Jamaica.
http://mutualgallery.com/idelmonte.html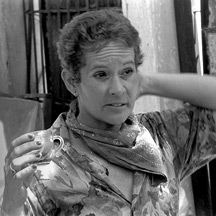 Asela Díaz
Sculptor, Ceramics, Gallery
A co-founder of Grupo Triangulo, Asela works in ceramics and has done several very large installations exhibited in public spaces in Cuba. In 1998 she directed workshops at the Mission Cultural Center in San Francisco. Asela has been living in both Havana and Chicago, spending time with her daughter and grand children.
http://www.bluecirclehavana.com/asela_america_diaz.htm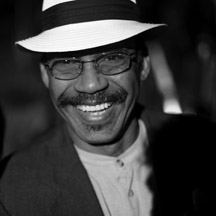 Pedro "Pulido" Gonzalez
Sculptor, Ceramics
A co-founder of Grupo Triangulo, an art collective Pulido, his wife Asela and daughter Mayte created in the 1990's. He is one of the foremost art professors of his generation at the National Art School, San Alejandro, Havana. Pulido is a sculptor whose work on the theme of prostitution in Cuba has added to the dialogue on the recent resurgence of the buy products of tourism. If not teaching at the university, one can find Pulido working on his own art or teaching in his studio at home in Havana.
http://www.ecured.cu/index.php/Pedro_Gonz%C3%A1lez_Pulido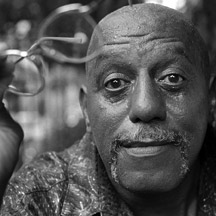 Eloy Machado "El Ambia"
Poet
A spoken word poet of the people, El Ambia is well known in his community and hosts weekly cultural gatherings at the National Writers Union, UNEAC. El Ambia lives in the Cayo Hueso neighborhood of Havana. http://www.afrocubaweb.com/elambia.htm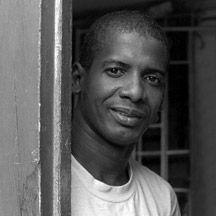 Narciso Medina
Choreographer, Dance Company Director
One of the first artists to found an independent arts organization, Narciso started the Academia Danza Narsico Medina in 1993 with the support of the Fundación Pablo Milanes. In 2000 the company opened a new center in Centro Habana, converting an old movie theater into a premiere dance studio and performance space. Having toured the world with his company, Narciso's choreographic style blends tradional Cuban dance with contemporary dance forms.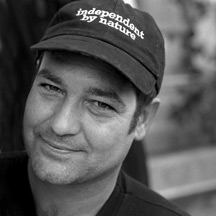 Jorge Perugorria
Actor, Painter
One of the most sought after leading men in the Spanish speaking world, Jorge made his film debut in 1993 in the lead role for Tomas Gutierrez Alea and Juan Carlos Tabio's Oscar nominated "Fresa y Chocolate". Signing his name Gorria, 2001 marked Jorge's first major painting exhibition. He has had many exhibitions throughout the world since.
http://www.jorgeperugorria.com/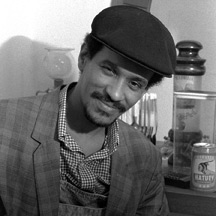 Elio Ruiz
Writer, Filmmaker
His first feature project, the 1990 documentary film "Quien Baila Aqui: La Rumba sin Lentejuelas" received much critical praise and many international awards. Elio is currently living in Mexico, writing and directing for Mexican television and independent film companies. http://elioruiz.blogspot.com/2010_11_01_archive.html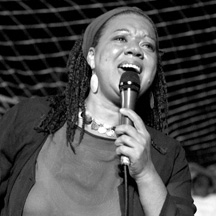 Ele Valdes
Singer
Also a former member of "Irakere", Ele's music carrer is a family affair with her son, Equis and daughter Eme, as regular members of "Grupo Sintesis" who have each launched their own sucessful musical careers.
https://www.facebook.com/sintesisdecuba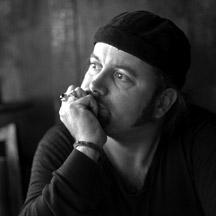 Carlos Varela
Singer/Songwriter
With powerful lyrics that have inspired a generation of young Cubans to re-examine their society, Carlos Varela is an icon of Cuban rock music. Called the Bob Dylan of Cuba by the Village Voice, Carlos regularly tours throughout the world.
http://www.carlosvarela.com/