Reviews

Published Friday, November 2, 2001
A sharper focus
The 16th annual Fort Lauderdale
Film Festival
GREAT DAY IN HAVANA (U) ***
Exiles in Miami say Cuba is a hellish and oppressive place under Fidel Castro's rule. But the various artists living there featured in the revealing new  documentary Great Day in Havana elevate Cuba as a ``wonderful'' island where children can play in the streets, women are strong, people can still relate to one another and the arts are encouraged.
Great Day in Havana, a valentine to the painters, sculptors, musicians, actors and residents of the island, also pinpoints some of Cuba's growing problems like poverty and prostitution. Scenes showing decaying buildings contradict the vibrancy of its people and its art.
It's this back and forth that makes Havana worth seeing -- and discussing afterward. The film also offers some fine music from the likes of salsa's Los Van Van (``a social chronicler'' of all things Cuban), son guitarist Compay Segundo and folksinger Pablo Milanes. -- H.C.
Cast: Tania Bruguera, Eloy Machado, Elio Ruiz, Asela Diaz. Directors/Producers: Laurie Ann Schag, Casey Stoll. Running time: 83 minutes. Vulgar language, nudity depicted in art. Playing at 3 p.m. Saturday and 5 p.m. Sunday at Cinema Paradiso.

Calendar Section
Los Angeles - July 25, 2002.  Among the noteworthy offerings of the
Latino International Film Festival, which concludes Sunday at the Egyptian and other venues, Laurie Ann Schag and Casey Stoll's "Great Day in Havana" (today at 5:15 p.m. at the Egyptian's Spielberg Theater) is a splendid documentary that features interviews with 11 important figures in the arts, including singer Carlos Varela and actor Jorge Perugorria, star of the acclaimed "Strawberry and Chocolate." In general, all 11 love their country and its culture, concede that they by and large enjoy special status and in general acknowledge a need for their society to change.   -  Kevin Thomas
http://www.calendarlive.com/top/1,1419,L-LATimes-Calendar-X!ArticleDetail-67054,00.html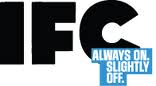 IFCTV.Com, November 2002
San Francisco Latino Fest
The Best Documentary Award was given to A Great Day in Havana by Directors Laurie Ann Schag and Casey Stoll. The two filmmakers have produced an extraordinary, touching and candid documentary in which captures the multifaceted and surprisingly upbeat view of Cuba through the eyes of ten Cuban artists.
The performers include musicians, sculptors, a painter, a poet, an actor, a performance artist, and a filmmaker who have chosen to stay in their homeland, while hundreds of others fled. Interweaving still photography, videotape and interviews with diverse musical the film documents the politics, culture and daily life of contemporary Cuba. In addition to talking about their art, performers talk about Cuba and share their enthusiasm and frustrations with their enigmatic city, Havana.

The Press saw... Great Day in Havana
Stéphanie Bérubé
Friday August 31, 2001
At the exit of the cinema, after the presentation of Great Day in Havana , the witnesses had nothing any more but one wish: to go to Cuba as fast as possible. This documentary is more effective than any tourist booklet, although that is not its goal.
Laurie Ann Schag and Casey Stoll went to Cuba one day of 1991, to attend a film festival. They returned with the firm idea to make a portrait of Cuba, a portrait which does not carry their message, but that of people whom they had met and liked immediately.
Great Day in Havana  is the ten years result of work. One moving document, an anthem with the life. Because one should not await from this film a black portrait, a glance on the difficult living conditions of the Cubans like one already saw masses of them.
What does not make Great Day in Havana  an innocent film. Far is necessary oneself some. The film calls on artists, eleven Cubans, sculptors, poets, dancers, musicians. They speak about their arts, their lives and their countries. One sings its policy, "Hey the Americans, Fuck your embargo"; another format difficult conditions of its country. The districts of their city there are discovered, one enters their houses and their daily newspapers.
The film, visually impeccable, is an alternation of testimonys of the artists, scenes of the cuban life and splendid stereotypes of Casey Stoll. Quatre-vingt-trois minutes of pure pleasure.
Good news: the FFM agreed to represent Great Day in Havana , since the film is one of these pearls which is not seen here that within the framework of the festival. To see, therefore, today, with the Parisian cinema, midnight.
Translated from the French

A connection with Cuba
A Newport Beach native invites her hometown to see a 'Great Day in Havana' through her eyes.
April 18, 2002
By RICHARD CHANG
Laurie Ann Schag left Newport Beach and Orange County in 1982. But in reality, she never really left. Over the years, she always found herself coming back.
It's like her relationship with Cuba - since 1991, she has visited and revisited the communist island nation. Establishing friendships and capturing daily life on film, Schag and her colleague Casey Stoll have crafted a documentary that sheds light on Cuba and its people - a light that most Americans rarely see.
"A lot of Americans don't understand, don't have information about what has happened in Cuba generally," said Schag, who with Stoll directed, produced and edited "Great Day in Havana," which will make its Southern California premiere at 11 a.m. today at the Newport Beach Film Festival. Schag and local family members will attend the screening.
"After the collapse of the Soviet Union, things changed there," said the filmmaker, 39, who lives in Los Angeles. "From my perspective, it's not so much what collapsed but what the Cubans have held onto through that collapse."
Concentrating on the capital, Havana, Schag and Stoll interviewed 11 artists - painters, sculptors, dancers, poets and musicians - asking them questions about politics, culture and their personal lives. The artists allowed the filmmakers into their homes and studios, sharing their enthusiasm and frustration with Cuba and Havana.
The profiles include performance artist Tania Bruguera, who once converted her Havana apartment into a performance piece; singer- songwriter Carlos Varela, whose critical lyrics have inspired a generation of young Cubans to re-examine their society; and actor Jorge Perugorria, who won international acclaim in the Oscar-nominated movie "Fresa y Chocolate" yet insists on staying in Cuba.
"The concept of the starving artist doesn't exist in Cuba," Schag said. "Artists in one way or another are all supported in the social system. Artists have sort of an elite status - they create something that they can sell to tourists, sell abroad for hard currency. They have more contact with foreigners. It's an interesting phenomenon."
Contrary to what many Americans might think, artists in Cuba enjoy a high level of freedom and can criticize the status quo, as long as they have metaphor and subtlety on their side.
"The Cuban public is extremely sophisticated," Schag said. "For a Cuban artist to do something that was just overtly critical, with no sort of intellectual or critical foundation, that would not be considered great. ... Showing all the different shades of gray, seeing the issue from all different sides, showing contradictions - that's considered better."
The documentary provides insightful accounts of Cuba's crisis of 1994, when the country suffered the harsh effects of losing its trading partners around the world. That was also the year when hundreds of balseros escaped Cuba on makeshift rafts - a demoralizing experience for the entire nation.
Schag and Stoll, an L.A.- based still photographer, started shooting in Cuba in 1991 but didn't complete "Great Day in Havana" until 2001.
"It took a long time to really understand the contradictions in Cuba, to really get an idea of what people down there felt," Schag explained. "It was also very hard to raise money, especially in the mid-'90s, with so many problems with Cuba-U.S. relations."
For Schag, misunderstandings between Cuba and the United States echo her own experience of growing up Hispanic in Orange County. In the 1960s, her parents moved to Newport Beach, where she was born and raised.
"Growing up in Orange County, it wasn't a good thing to speak Spanish at home," said the Harbor Day School graduate, whose mother's side of the family is Spanish, French and Mexican. "I very much feel like I'm from a Latin family, but it wasn't something that you broadcast to the neighborhood. There wasn't a real identity about Hispanics living in O.C. back then."
Schag left the county when she got married in 1982 but found herself returning for an Orange Coast College degree in 1984 and a two-year residential stint starting in 1987.
After 1991, she left for a longer period and traveled the world, working for HBO in Budapest, Hungary; trekking through Latin America; and making her first of many trips to Cuba.
"I was fortunate to grow up in a beautiful place. Orange County is one of the most beautiful places in the world. But I woke up and realized that the world was a really big place. There are ways of looking at other cultures that were not as accepted in Orange County (before)."
However, Schag acknowledges that her home county has also changed over the years and is delighted to be showing her film in her hometown.
"It's really important to show it in Newport," said S
hag, who hopes "Great Day" will attract the attention of a distributor while it's on the festival circuit. "You leave your hometown, go out into the world and experience the warmth, passion and intensity of the Cuban people.
"It's nice to bring it back to the community I grew up in. It's a really nice thing."

The Hollywood Reporter
Great Day in Havana - 3/22/01
By David Hunter
 From the opening title announcing this documentary as a production of cinembargo films, "Great Day in Havana" won over the audience at its world premiere at the Santa Barbara International Film Festival with its revelations about a city and people that few Americans are intimately familiar with.  A natural for cable, video, fests and limited theatrical engagements where there are audiences for such fare, "Havana" is an unabashed cinematic valentine to the artists and residents of the city, with some pointed commentary about U.S. policy toward the communist country.  Structured around a "magical day" with 11 artists, in which the various neighborhoods of the city are illuminated in the process, "Havana" was years in the making and includes liberal use of producer-director Casey Stoll's still photographs in evocative montages.
First-time filmmakers Laurie Ann Schag and Stoll are native Californians who have abundant appreciation for Cuban culture and
have visited the country many times.  Schag is a multilingual journalist with her own entertainment marketing and production firm, and Stoll has had his photographs of Cuba published in major daily newspapers and exhibited his work in Los Angeles, San Francisco and Havana.
From participants worrying about tourism disrupting the prominence placed on art for art's sake to those who know that for many
Cubans "to leave the island is a dream," "Havana" touches on the city's history in the 1990s, including such seemingly divergent trends as a marked rise in prostitution and a society where in general "women are strong." Meanwhile, the Cold War never really ended and the city has "less stimulation," but the arts and artists are encouraged and supported by the populace. The movie does not dig deeply into political issues that have been hashed out much more dramatically in major news events, though art and everyday reality often merge, and the country's depressed economy and unfriendly superpower neighbor are favorite topics.
Among those Havana artists profiled are musician-composer Carlos Alfonso, painter Israel del Monte, sculptor Asela Diaz, actor Jorge Perugorria, singers Ele Valdes and Carlos Varela and performance artist Tania Bruguera. The filmmakers explore Old Havana, the Malecon seawall and lesser-known barrios of the city, while the outstanding soundtrack features musical contributions by Varela, Isaac Delgado, Pablo Milanes, Company Segundo and salsa group Los Van Van, described as a "daily chronicle" of all things Cuban.
http://www.hollywoodreporter.com/reviews/IndividualReview.asp?StaffReviewID=3867